Around 1983 the depot got severely chopped. Now only the section with the bay window remains, and it is used for MOW now. A new station was built on the northern portion of the old depot site.
The building with the tower on it in the left side of the old photo was the fire station, and is now the library. The tower seen in the right of the old photo still stands and can be made out in the trees of the current photo. The old siding was stub ended into a house track.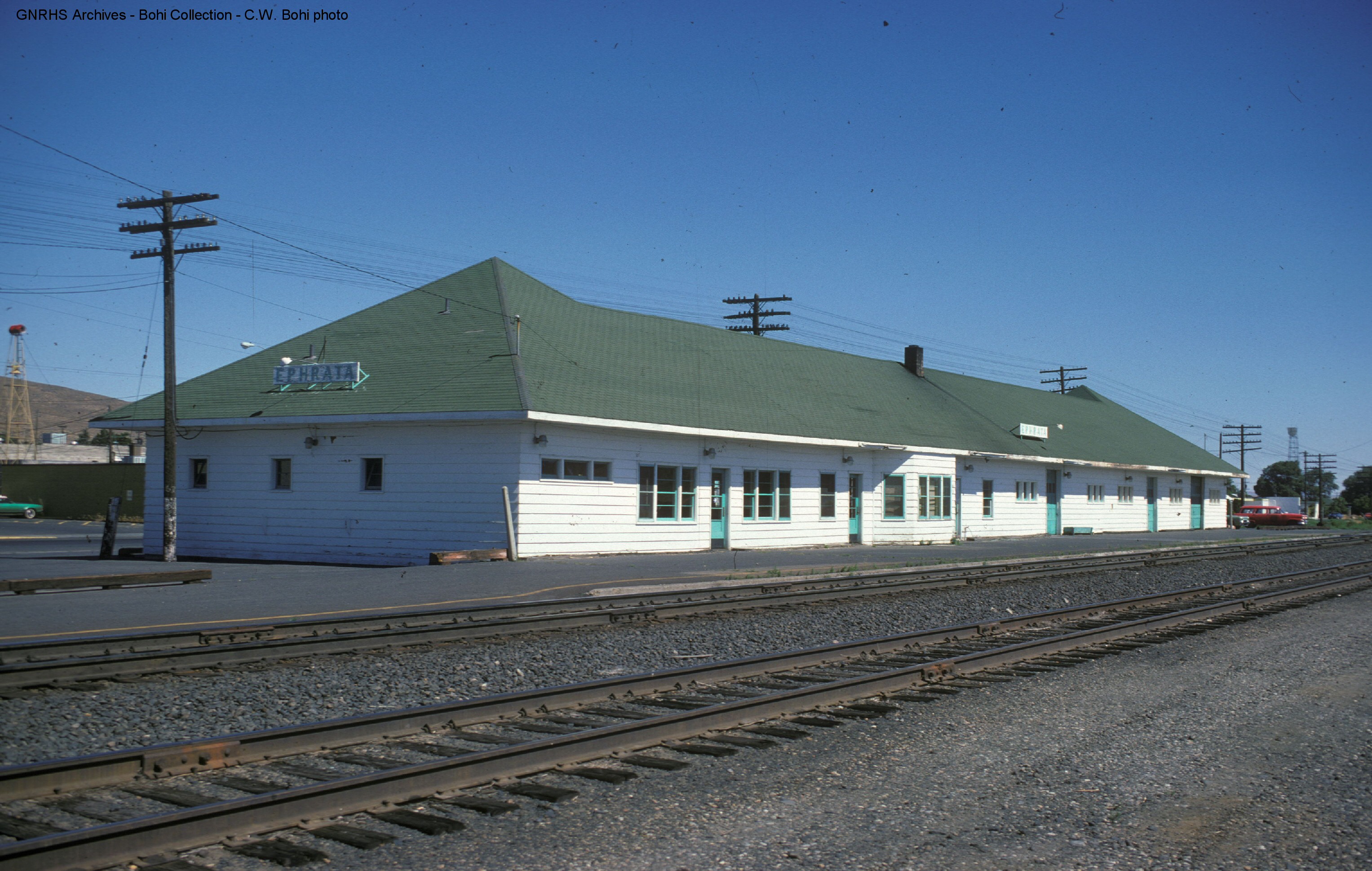 Old Ephrata depot image used with permission from the
GN-NP Archive
.